The History of the Woolworth Memorial United Methodist Church
Great Bend, New York
By Helen Fargo
Woolworth Memorial United Methodist Church, Great Bend, New York was a gift to the village from Frank W. Woolworth of five and ten cent store fame. It was dedicated on September 15, 1915 and Mr. Woolworth, his wife and daughters were present along with many of his friends from New York City.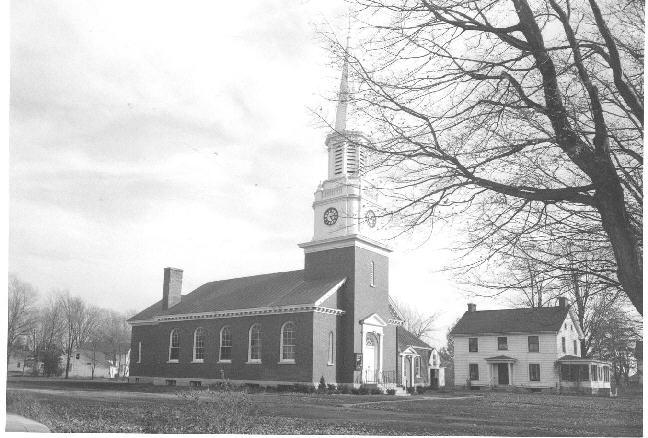 This beautiful brick church with its steeple reaching towards the sky was the third building to house the First Methodist Society of the Town of Champion formed in 1825. The first church was built in 1826; a plain unpainted wooden building without a steeple or belfry. It was closed in 1887 due to dwindling attendance and a need of repairs. A new church was then built in the village of Great Bend and was dedicated in the fall of 1887. It was painted with a steeple, stained glass windows , carpeting and central heat. Attendance grew so rapidly over the years that the need for more room was apparent along with the need of some repairs. About this time Frank W. Woolworth spoke to the people of the church about building a new one for them to honor the memory of his parents. His offer was accepted and construction was begun in 1914. The dedication on September 15, 1915 was attended by over 500 people.
There is a Heritage Room in the present church which contains many artifacts and historical documents. There are several objects from the first "Old Church" resting there. This beautiful church, a gift from a former farm boy living and going to school in Great Bend has a long and rich history.
A 10 page (complete with pictures) Historical Journal is available through the 4 River Valleys Historical Society for $3.00 and $1.00 Postage and Handling.